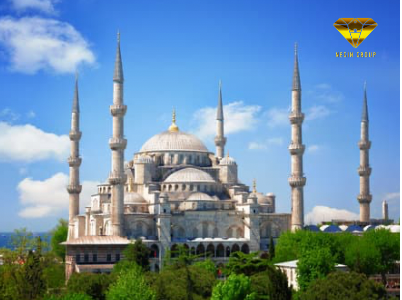 Istanbul's Top 10
Places to visit and see in Istanbul are very impressive. Istanbul offers great sights and points of interest for its visitors. Of course it is not possible to mention all the best Istanbul sights, but here you may find the most fascinating, Istanbul's Top 10 and the ones that you won't want to miss on your Istanbul visit.
History resonates when you visit this majestic Byzantine basilica. Built by order of the Emperor Justinian in the 6th century AD, its
soaring dome, huge nave and glittering gold mosaics contribute to its reputation as one of the world's most beautiful buildings, and its long and fascinating history as church, mosque and museum make it the city's most revealing time capsule. Looted by marauding Crusaders in the 13th century, stormed by Ottoman invaders during the Conquest in 1453 and visited by millions of tourists since becoming a museum, it is Turkey's greatest treasure.
The secrets of the seraglio will be revealed during your visit to this opulent Ottoman palace complex occupying the promontory of
İstanbul's Old City. A series of mad, sad and downright bad sultans lived here with their concubines and courtiers between 1465 and 1830, and extravagant relics of their centuries of folly, intrigue, excess, patronage, diplomacy and war are everywhere you look. Highlights include the huge Harem (private quarters), impressive Imperial Council Chamber, object- laden Imperial Treasury and picturesque Marble Terrace.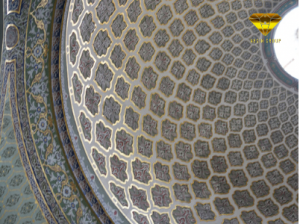 Climbing aboard one of the city's famous flotilla of ferries is the quintessential İstanbul experience. The trip between Asia and
Europe on a commuter ferry is hard to beat, but the Bosphorus tourist ferries that travel the length of the great strait from Eminönü to the mouth of the Black Sea are even better, offering passengers views of palaces, parks and ornate timber mansions on both the Asian and European shores. It doesn't matter whether you opt for a long or short cruise – either is sure to be memorable.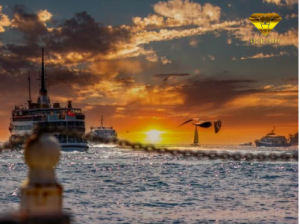 The chaotic and colourful Grand Bazaar is the best-known shopping destination on the Historic Peninsula, but it certainly isn't the only
one. After exploring its labyrinthine lanes and hidden caravanserais, follow the steady stream of local shoppers heading downhill into the busy shopping precinct of Tahtakale, which has at its hub the seductively scented Spice Bazaar. From there, head back up towards the Blue Mosque and its attached arasta (row of shops by a mosque), where you may well find a lasting memento of your trip.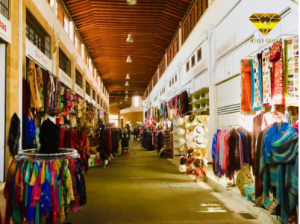 Dominating the Old City's skyline, Süleyman the Magnificent's most notable architectural legacy certainly lives up to its patron's name.
The fourth imperial mosque built in İstanbul, the Süleymaniye was designed by Mimar Sinan, the most famous of all Ottoman architects, and was built between 1550 and 1557. Its extensive and largely intact külliye (mosque complex) buildings illustrate aspects of daily Ottoman life and are still used by the local community – making this a sight that truly lives up to the tag of 'living history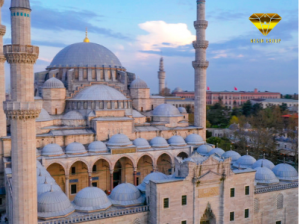 When the Byzantine Emperors decided to build something, they certainly didn't cut corners! This extraordinary subterranean cistern
located opposite Aya Sofya features a wildly atmospheric forest of columns (336 to be exact), vaulted brick ceilings, mysterious carved Medusa-head capitals and ghostly patrols of carp. A testament to the ambitious town planning and engineering expertise of the Byzantines, the cistern has played a starring role in innumerable motion pictures (remember From Russia with Love?) and is now one of the city's best- loved tourist attractions.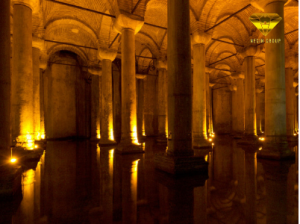 Wining & Dining in Beyoğlu
Breathtaking views of the Bosphorus and Old City from the rooftop terraces of a constellation of glamorous bars are just one of the
enticements on offer in bohemian Beyoğlu. Locals come here to carouse in traditional meyhanes (taverns), eat kebaps in ocakbaşıs (grill houses), sample Modern Turkish cuisine in sophisticated bistros and relax in casual European-style cafes and clubs. It's the eating and entertainment epicentre of the city – don't miss it.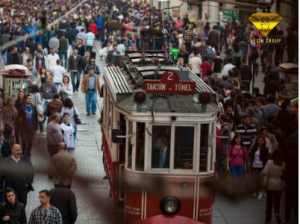 Tucked away in the shadow of Theodosius II's monumental land walls, Kariye Museum (Chora Church) is a tiny Byzantine building located in the little-visited Western Districts of the city. It's adorned with
mosaics and frescoes that were created in the 14th century and illustrate the lives of Christ and the Virgin Mary. These are among the world's best examples of Byzantine art, rivalled only by mosaics adorning churches in Ravenna, Italy. Put simply, it's impossible to over-praise the exquisite interior here – visiting is sure to be a highlight of your trip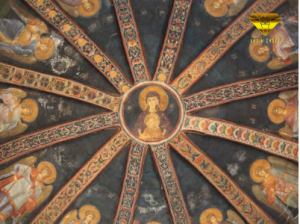 The city's signature building was the grand project of Sultan Ahmet I, who urged its architect and builders on in the construction process
before his untimely death in 1617 aged only 27. The mosque's wonderfully curvaceous exterior features a cascade of domes and six tapering minarets. Inside, the huge space is encrusted with thousands of the blue İznik tiles that give the building its unofficial but commonly used name. Beloved of tourists and locals alike, it and Aya Sofya bookend Sultanahmet Park in a truly extraordinary fashion.
In life, there aren't too many opportunities to wander semi-naked through a 16th-century Ottoman monument. Unless you visit İstanbul, that is. The city's world-famous hamams (Turkish baths) offer a unique
opportunity to immerse yourself in history, architecture, warm water and soap suds – all at the same time. A hamam treatment offers a relaxing finale to a day spent pounding the city's pavements, and gives a fascinating insight into the life and customs of Ottoman society. You can surrender to the steam at baths on both side of the Galata Bridge.
Istanbul's Top 10